Sesame tahini is one of those simple ingredients that build a new dimension within a dish's flavour. It's used widely in salad dressings, sauces, and desserts. Sesame seeds have an earthy taste and are plump with calcium, manganese and iron. Prepackaged raw food is often costly, so I make my own tahini and nut butters, as they only require a good whiz in the processor and a cool place on your refrigerator shelf.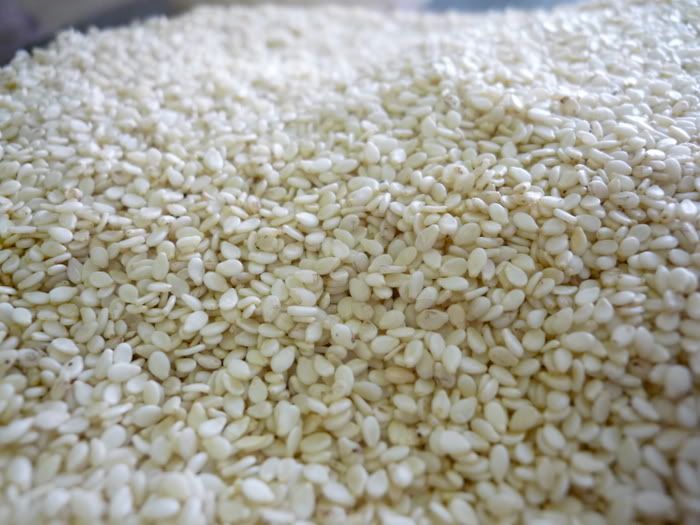 The official tahini recipe calls for 1/3 cup of olive oil per 2 cups of sesame seeds. I rarely measure, instead using good reason and a variety of oils in addition to the olive. Hemp or any nut oils will bring more character to your tahini. Grind all the ingredients together in a food possessor to achieve a paste-like consistency. You may need to give it a stir or two with a wooden spoon in the process. A favourite recipe, which calls for tahini, is one for our
kale chips
.
M went to Concord the other weekend and sent me some photos from Hawthorne's backyard. The peaceful, unrefined landscape somehow reminds me of the musky flavour of sesame tahini.

Post by: A