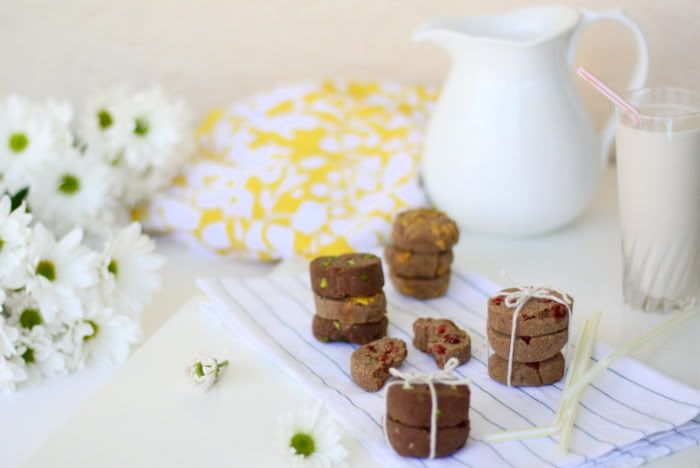 Milk and cookies, cookies and milk – no matter which order you prefer, the pairing remains flawless. In the case of these almond pulp cookies and almond milk, the two are truly inseparable, as they both come from one main ingredient – the almond – and both carry all of the nut's nutritional goodness. What you end up with is a nostalgic, comforting, and tasty snack that is much healthier than the original.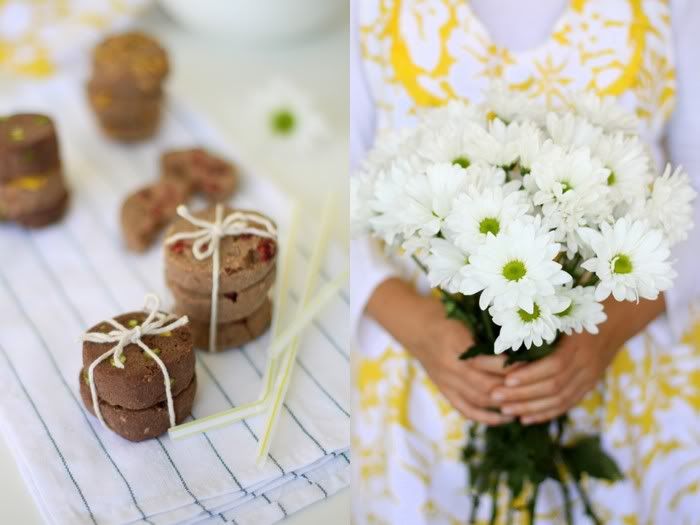 The preparation is quite quick and simple. The recipe is customizable, so you can get creative and come up with a filling to satisfy your personal cravings.
It's also possible to use other nuts – we've tried Brazil nuts with the same ingredient proportions and they turned out beautifully.
Ever since their mandatory pasteurization in California, raw almonds are difficult to find. (I even found a petition against the law). Of course, this treat will be at its best when made of truly raw, in season nuts.
Almond Milk
2 cups almonds – soaked overnight
6 cups water
4 dates – pitted
2 tablespoons agave
1/2 vanilla bean pod without beans OR 1/4 whole vanilla pod
(I like to save the vanilla pods after I've scooped out the beans for other desserts. I usually keep the pods in the same glass jar as the almonds.)
Separate the ingredients in half, otherwise the blender will overflow. In a high speed blender, combine half of each ingredient at a time until thoroughly blended. Strain through a nut bag or double lined cheesecloth, carefully squeezing all the liquid out and reserving the pulp. Drink chilled within two days.
Almond Cookies
pulp from the almond milk
1 tablespoon raw honey
3-4 tablespoons raw agave nectar
2 tablespoons coconut oil
2 tablespoons coconut butter (can be substituted with 2 more tablespoons of coconut oil)
4 tablespoons mesquite powder
2 tablespoons maca powder
6 dates – pitted
Fillings
dried mango
freeze dried sour cherries
pistachios and 2-3 tablespoons raw cacao powder
(The possibilities here are endless)
Cut the filling ingredients into small pieces and set aside. In a bowl, thoroughly mix all the cookie ingredients with your hands to form a smooth cookie dough. Taste for sweetness before forming the cookies, add more agave if necessary. If using different fillings, divide the dough into three even parts. Mix the fillings into the dough accordingly and form cookies of any shape and size of your liking. Keep refrigerated. Best enjoyed within a couple of days.