My professor once told me that everyone's personality has a distinct shape, much like a zodiac sign. She said that she is a circle, which somehow made perfect sense, and we proceeded to guess the shapes of everyone in the classroom. Circle? Triangle? Square? Everyone had some good laughs while guessing. I knew right then and there that I am a triangle.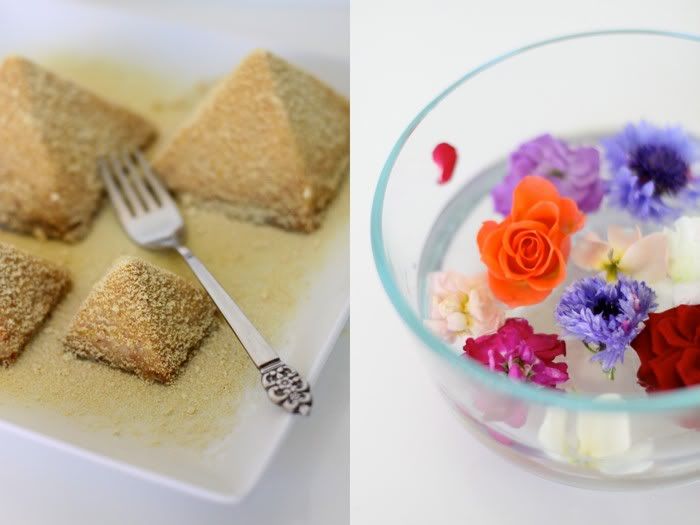 I love triangles as a visual element. They always appear in my doodles, which are said to be a great tool for looking into one's subconscious. Of course, I equally enjoy the triangle's 3d sister, the pyramid.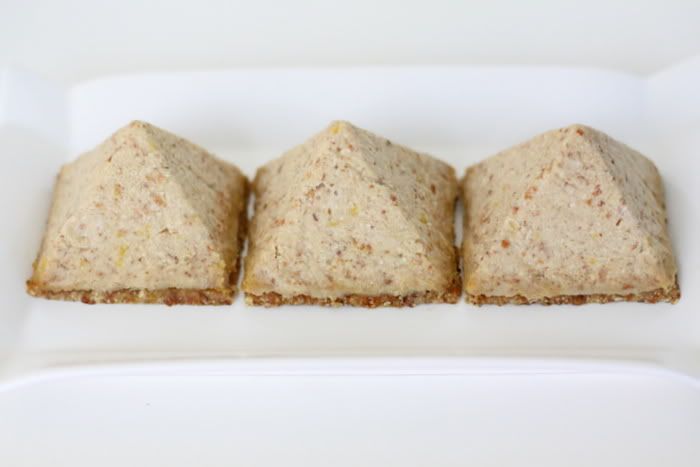 Recently, when I saw a mini pyramid cake form for sale, I knew right away that I found a way to do justice to one of my favourite cakes, ginger and lemon. I've been making it for a couple of years now, but every bite from every batch makes me smile, close my eyes, and listen to the flavours, just like the first time around.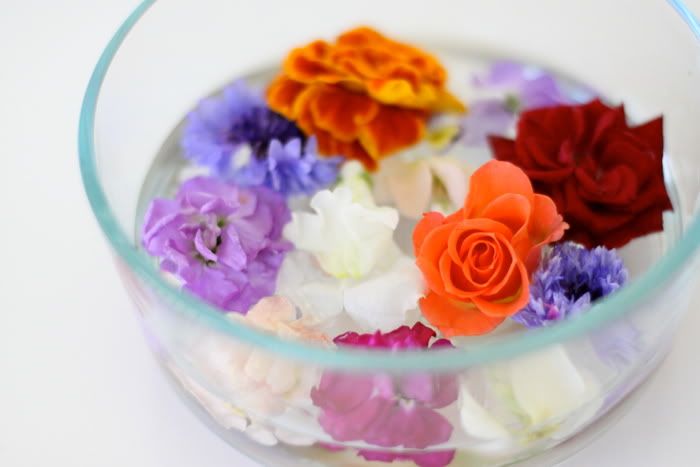 A simple almond and date crust (at the base of the pyramids) frames the creamy and zesty filling. Here, I sprinkled the cakes with some ground freeze-dried bananas for a pyramids of Giza effect.
Enjoy and have a lovely weekend!
Lemon and Ginger Cake
(Adapted from The Raw 50)
Crust
1 cup dates – pitted and soaked for 2 hours
2 cups raw almonds – soaked overnight
3 tablespoons ground flax seeds
Filling
1 cup dates – pitted
1 cup raw almonds – soaked overnight
1 cup meat from young Thai coconut
1/2 cup gingerroot – chopped
1 cup freshly squeezed lemon juice
1/4 cup lemon zest
1/2 cup coconut oil
For the crust, mix the dates, almonds, and flax seeds in a food processor until creamy. Transfer into a 9-inch tart or cake pan. Form the crust with your fingers.
For the filling, use a food processor to combine the dates, almonds, coconut, and ginger until finely blended. Add the lemon juice, zest and coconut oil. Process until creamy. Spread the filling over the crust.
Dehydrate at 110F for about 6 hours. The cake should be firm, but not completely dry. Refrigerate for 2 hours before serving.