This post is also available in: French
Thank you all for participating in the Wholistic giveaway. The rose mist goes to The Best Decade, please email us your address and we'll send it your way.
Today we've got a guest post over at our lovely French translator's blog, My Sweet Faery. Geraldine always finds the time in her busy schedule to translate our posts and recipes, thus making them available to more readers. We are so grateful to have such a friend and collaborator, and I think we learn from each other. Thank you for making Golubka bilingual, Geraldine!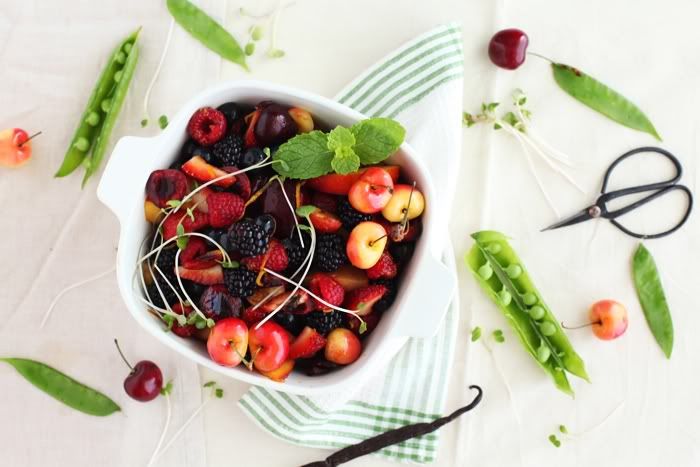 It's true that sometimes the best dishes are born when you don't plan for them, but rather throw something together spontaneously, working with what's in the fridge that day. That's the story with these fruit samosas. I had lots of stone fruits and berries on hand, as well as a couple of young coconuts that were awaiting their turn.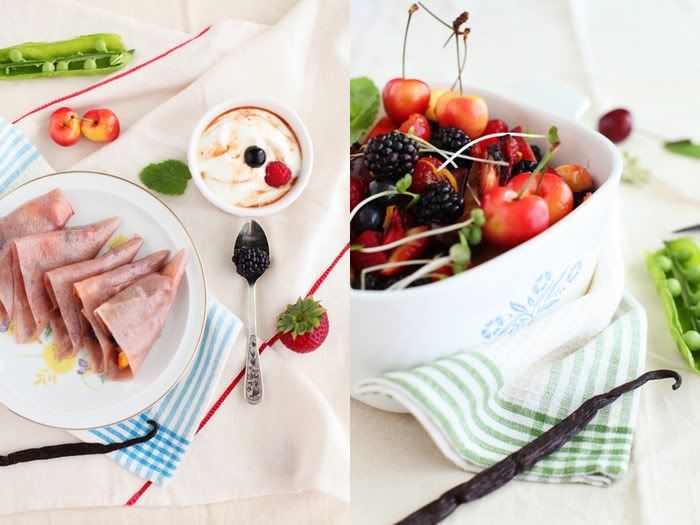 Head over to My Sweet Faery for the rest of the story and recipe in English and French.