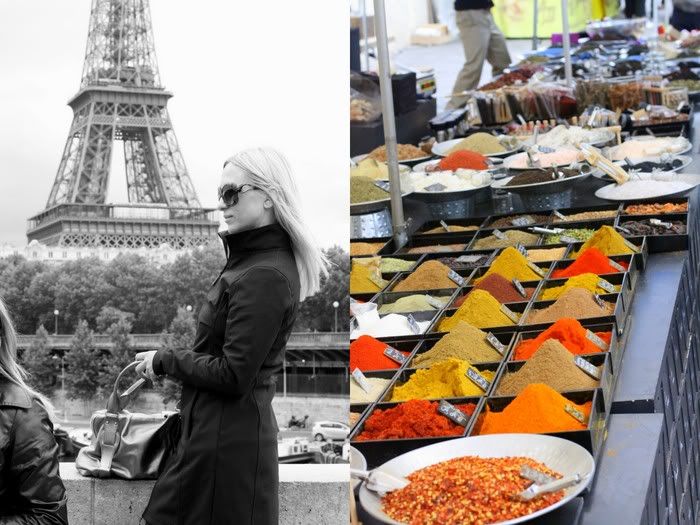 Here are some snaps from Paris. These are just snippets, some tiny details I managed to catch on camera. The whole experience was so much larger and grander, like the city itself. I've never seen so much beauty condensed in ten days.
Beautiful spices at the open air market in Montmartre.
Fauchon cakes on display, I raved about them here.
Lunch at the fresh market in the south Latin Quarter, Rue Mouffetard, my favourite area.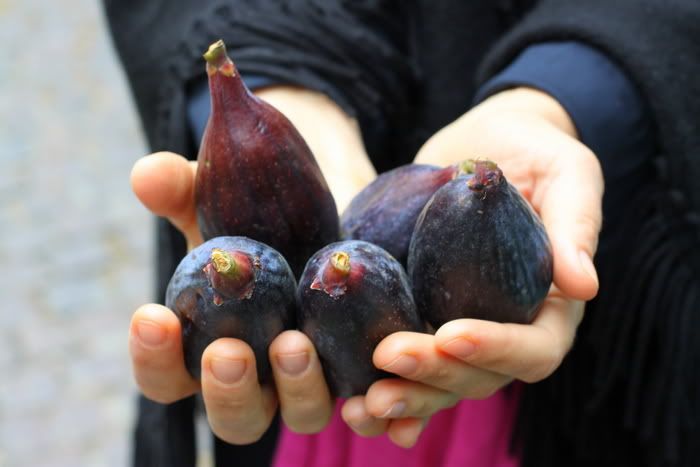 Figs from the same market.
  Rouge berry sorbet at Georges Restaurant on the roof top of the Centre Pompidou. The most captivating overlook of the city.
Fruit tart from my favourite bakery in Marais on Rue Verrerie. From there, if you cross Rue de Rivoli and walk towards the Seine, you will find the most beautiful picnic spots with delightful views of the islands.
We went a bit wild at Fauchon, took it all to go and had an unforgettable picnic at Jardin des Tuileries.
Red currants from still the same market in the Latin Quarter. We never get currants in Florida, and it's one of my favourite berries, so this was exciting.
  Vegetable Napoleon from Fauchon.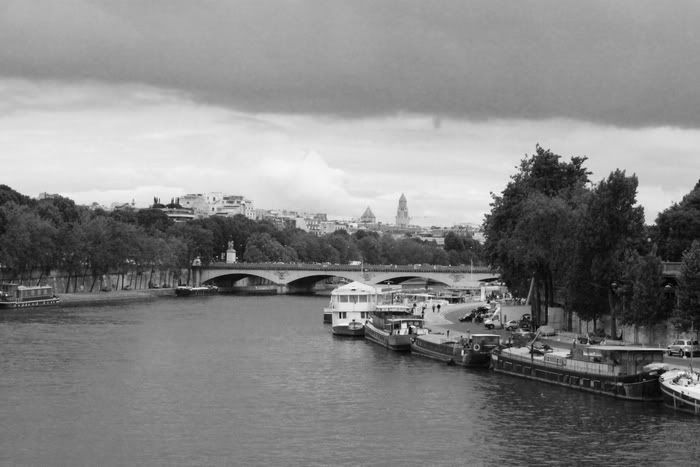 Some things learned in Paris:
♥ Don't stress about maintaining your usual eating habits, for you are in one of the food capitals of the world. Even the most guilt-ful food in Paris is so unbelievably fresh, that it's almost good for you.
♥ Refer to David Lebovitz and other insiders to find unique spots in Paris. Tourist books are only good for certain things.
♥ Even if your French is atrocious, don't be afraid to learn and use as much of it as you can, it will earn you many smiles and much kindness.
♥ You never know when Eric Kayser will run out of passion fruit eclairs, so plan accordingly.
♥ Don't underestimate the flavour of mogador macarons at Pierre Hermé. Stock up – you will not find ones that equal them in taste, nor will you ever be too full for one more.
♥ Mandatory with a fresh croissant at Angelina is their hot chocolate, which tastes like actual chocolate, melted into your cup.
♥ Markets, markets, markets. Freshest, cheapest, tastiest.
♥ Don't be frustrated with the métro and their ticketing system. Use your sense of humor. Even if you are locked inside a station with no one around, you will always get to where you are going. Eventually.