This post is also available in: French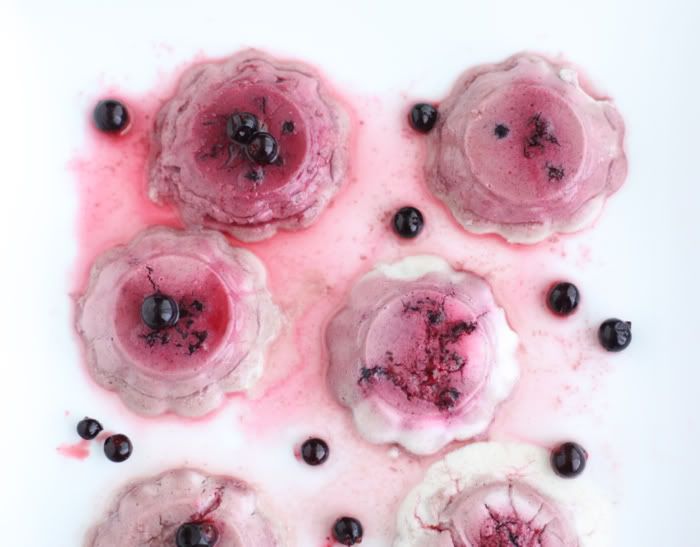 One of the things I miss the most about the home country is dacha. I can only describe it as the most comforting place on Earth. Dacha is a country home, which always comes with a growing garden. Ours was located on the edge of a rich forest, which would come alive vibrantly in the spring. We had a ritual of walking to the nature spring, in the depth of the said forest, to stock up on some refreshing and pure water. The walk was breathtaking – first along winding, unpaved streets, overlooking the neighbors' gardens, then diving into the shady forest and descending to the very bottom of the ravine to reach the spring. After a long winter, the vegetation was abundant and gorgeous, and the birds – festive and loud.
We had a few dozen black currant bushes at our dacha, and that's where you would find me during harvesting time, no doubt. I write about black currants a whole lot here, simply because I can never get enough of their entirely unique tart and sweet flavour, and incredible wealth in vitamins. In Russia, the most common way to preserve and consume these berries is to grind them with sugar, which makes for a serious delicacy. The berry also works wonders when combined with mild, milky flavours.
That's where the panna cotta comes in. When I got my hands on a bag of frozen currants, I wondered how to prepare them. I decided that the silky flavour of this panna cotta should work beautifully with the berries. Paloma must have inherited my deep affection for black currants. She gulped down three panna cottas in a row and could have kept going.
Black Currant Panna Cotta
2 cups almond milk
1/2 cup meat of young Thai coconut
1/2 cup Irish moss – thoroughly rinsed and soaked in hot water for at least 10 minutes
1/4 packed cup dates – pitted and chopped
1/3 cup raw agave syrup or another sweetener of choice
seeds from 2 vanilla beans or 2 teaspoons vanilla extract
1/8 teaspoons salt
2 tablespoons sunflower lecithin (optional)
1/2 cup coconut oil
frozen black currants or any other frozen/fresh berries of choice
If using frozen berries, put out to thaw. In a high-speed blender, combine all the ingredients with exception of coconut oil and berries until very smooth. Add the coconut oil with the blender still running and continue to blend to emulsify.
Cover your molds (we used silicone cupcake molds) with a thin layer of agave or maple syrup. Place some some of the mixture into the bottom of the mold, followed by berries, and covered with more of the mixture. Refrigerate for 6-8 hours. When removing, the panna cotta should slide right out.
Serve with more berries, and/or on a bed of berry puree lightly sweetened with the sweetener of your choice.
You can also serve this as a mousse in a glass, flavouring it with chocolate instead of berries…sounds like a lovely idea.