This post is also available in: French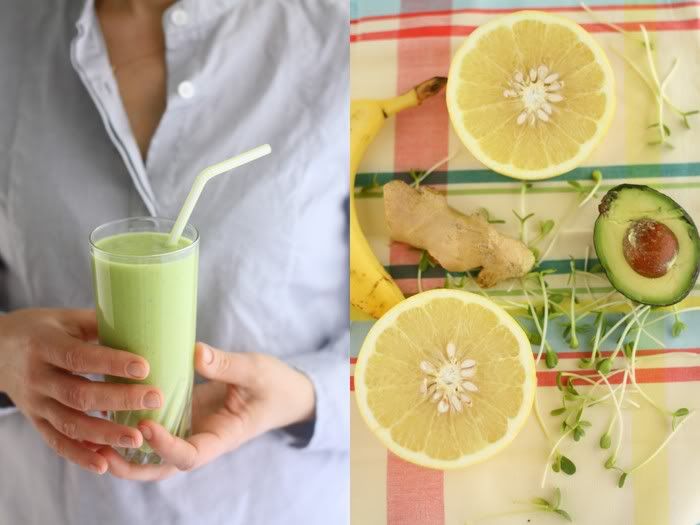 One of my favourite things to do when shopping at the market is to ask the vendors how they like to prepare and eat their own product. The stories and recipes that I get out of this are unfailingly fascinating and delicious.
One of my favourite stands at our greenmarket is one that specializes in microgreens. When buying, the sprouts are clipped from the soil right in front of you, as fresh as possible. This past Saturday the nice microgreens grower had a box of beautiful local grapefruits with him and was kind enough to share his seasonal breakfast recipe. He said that this refreshing smoothie keeps him full until lunch.
We've been enjoying mild Florida winter and haven't missed one market day so far. Our local farms have been doing an amazing job in supplying us with an incredible variety of greens and other produce. I am so grateful and don't want it to ever end.
Paloma started going to a Russian Saturday school. She proudly drinks her green smoothies and snacks on olives and goji berries during the breaks, generating curious looks and questions from other parents. But last week the teacher gave lollipops to the kids in the classroom as part of their learning activities. She said that they were "all natural," but when it comes to lollipops, what does that really mean? Paloma never tasted candy like that before, and I wasn't planning to introduce it to her any time soon. So far, she is the only one among friends her age who is cavity free.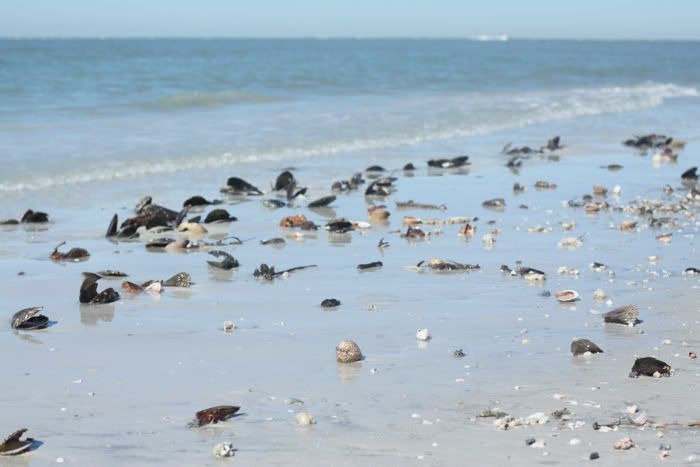 We are also very excited to announce that some of the posts on Golubka will now be available in French. Geraldine Olivo of My Sweet Faery is our amazing translator. She has been working very hard on providing links to online stores and tutorials next to the ingredients that may not be familiar or readily available in Europe. We are thrilled to be bilingual and endlessly thankful to Geraldine for all her work. So far, we have all the 3D tango posts translated.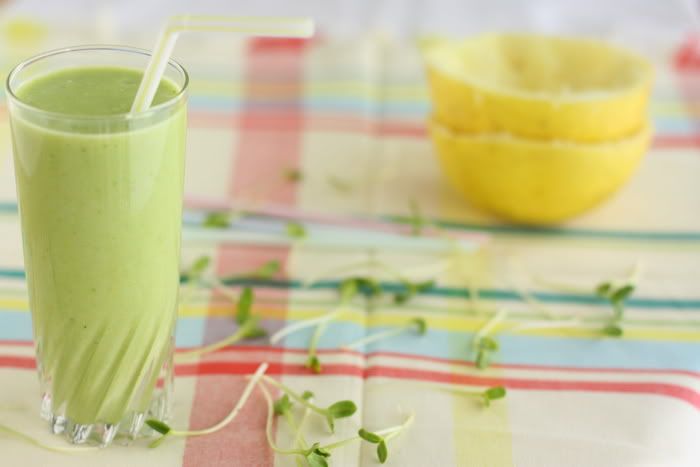 Grapefruit Smoothie
juice of 2 large grapefruits
1-2 ripe bananas
1 avocado (optional, this was my own addition to the vendor's recipe)
fresh ginger – to taste
sunflower microgreens/sprouts – 2 handfuls or more to taste
In a blender, combine all the ingredients until smooth and enjoy.