We don't usually write much about the health benefits and vitamin contents of the food on this blog. By now, everyone is tired of hearing about whole, fresh food in comparison to anything processed. These things have been said countless times before, and I have to admit that I was hesitant to write this post, which involves tales of health, interwoven with those of food. Golubka is, after all, a place for sharing tasty recipes and pretty photographs. It is about inspiration in the kitchen and an optimistic approach to food. It is most definitely not for preaching about health, as everyone has a different tactic, their own ways that work personally for them. However, I decided that the outcome of this story is promising, full of hope, and something I would love to share.
Up until recently, we have been confident that one's lifestyle is an absolute indicator of their health. A couple of months ago, though, we discovered that there are situations, in which a diet of vibrant food and a healthy dose of weekly exercise may not be enough to sustain health. I'm talking about a genetic deficiency, which recently turned up in my husband's family and affected its every member.
Alpha 1 Antitrypsin deficiency. Never heard of it? Neither did we, it is extremely rare and not much is known about it. Basically, this deficiency means that one's body cannot produce a certain protein, which leaves some organs unprotected. Especially the lungs.
After getting tested, my husband found out that his lung capacity had gone down significantly. We were faced with the choice between putting him on serious medication or taking a chance and trying to further optimize his health without the "help" of inhalers and injections.
Because the inherited disorder is largely unexplored, the treatment is limited and was never proven to be effective or safe. There are many people who, based on their condition, don't have a choice and have to follow doctor's orders. In our case though, I believed that we still had an option, as my husband never had any symptoms.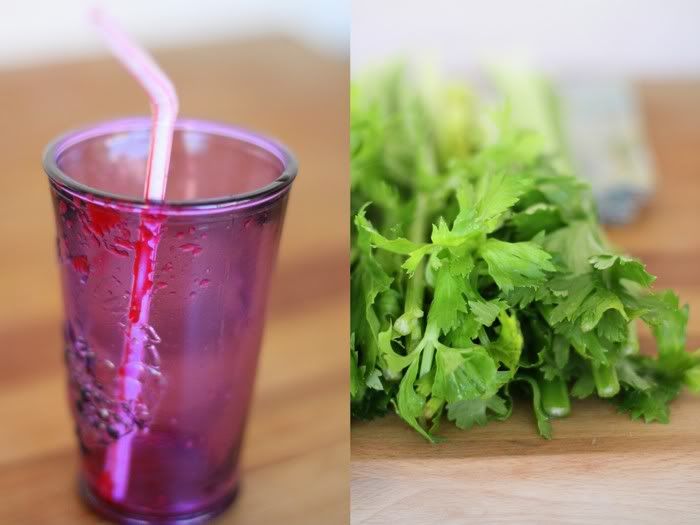 As it often happens when it comes to medical issues, we went in opposite directions. He started the prescribed treatment, while I read up on the disorder, and researched ways to improve his lung capacity and overall immunity.
But it wasn't my persuasive ability that made my husband stop the treatment after a couple of weeks. In the period of time between learning about his deficiency and finally quitting the medication, he went from being a young, healthy, sport-oriented, and happy man to a groggy insomniac with constant headaches, a foggy mind, and permanent bags under his eyes. Turns out that his doctor forgot to mention one of the most common side effects of the medication – sleep disruption. Instead, he prescribed more medication – sleeping pills – which never worked, but completed the poor guy's misery. After hitting rock bottom, my exhausted husband stopped taking all medication and went with a different program.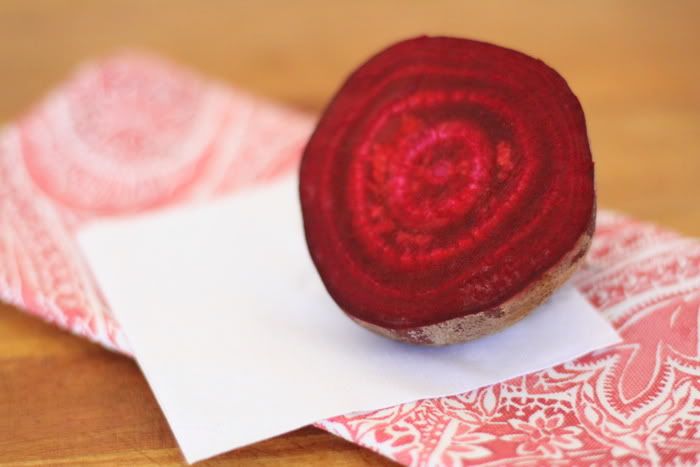 How true it is that negative events can provide a proper push towards something positive and new. Through my research, I learned about Alexandra Strelnikova's amazing breathing exercises, which we now practice on a daily basis. They do great things for our energy level, and keep my husband's lungs in shape. We renewed our daily yoga routine, which we usually do after putting Paloma to sleep. We found an amazing, open minded doctor, who utilizes many traditional and modern wellness techniques along with more conventional medicine.
As for our diet, the most important thing we've done is put our juicer back to work. I'm not sure why I've neglected it for so long, as having a glass of fresh juice every morning is the best possible way to start a day. We've definitely felt an improvement in the way we feel and look after starting to juice daily. Not to mention all the fun I've had with creating new veggie to fruit formulas. My favourite is an emerald-coloured juice with all kinds of leafy greens, cucumbers, apples, citrus and ginger. It's got a nice bite and wakes us right up. We also love the combination of beat and pineapple or tangerine juice, and, of course, the classic carrot, apple, and ginger. We continue drinking green smoothies, Paloma's favourite, along with more indulgent ones like Bunny Spice and Nick's #7.
I've been working on keeping our diet delicious and exciting, even though we've been trying to eat less and healthier than ever. Lately, we can't get enough of green mix salads with local fruit, hemp seeds, and a drizzle of truffle oil.
I've started buying whole cases of young Thai coconuts. After a long work day, opening a bunch of them takes away some stress and frustration. The coconut water often replaces lunch, while the meat goes into all kinds of tasty dishes.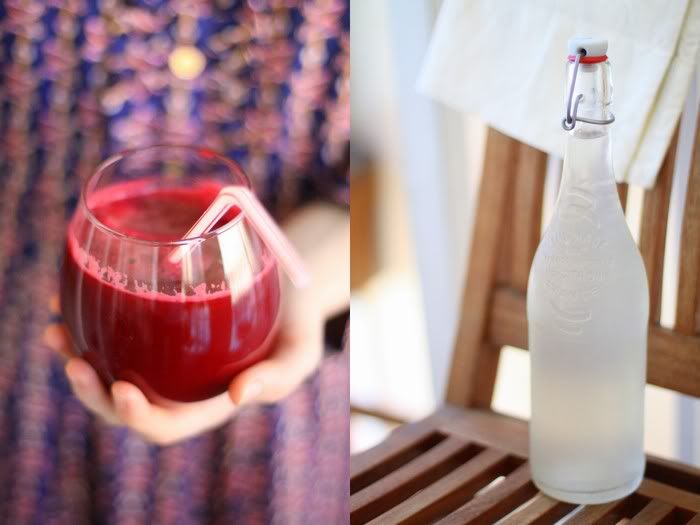 Two months of the Life Force machine (one of the wonders in our new doctor's office), extensive breathing exercises, yoga, meditation, homeopathic remedies, juices, fasting, and a serene ski vacation in Utah – and I have my husband back. Finally, we beat it. He is sleeping again and coming back to his true self.
Every day, we work very hard on increasing his lung capacity without the dreaded steroids. The true test will take place in April. That is when his appointment with his pulmonologist is scheduled. We are full of hope.
For now, here is our favourite green juice. I don't measure the ingredients precisely, and it will still be very good with small deviations in proportion. Please share any of your favourite juice or smoothie combinations, we look forward to hearing from you.
Emerald Juice
1 very large bunch of celery
1 large bunch of cilantro or parsley or both
4-5 small to medium apples
2-3 grapefruits
1-2 handfuls of any green leafy vegetables
1-2 cucumbers
a piece of fresh ginger root – to taste
Juice, pour into an airtight jar or bottle, and keep refrigerated. Enjoy throughout the day.