This post is also available in: French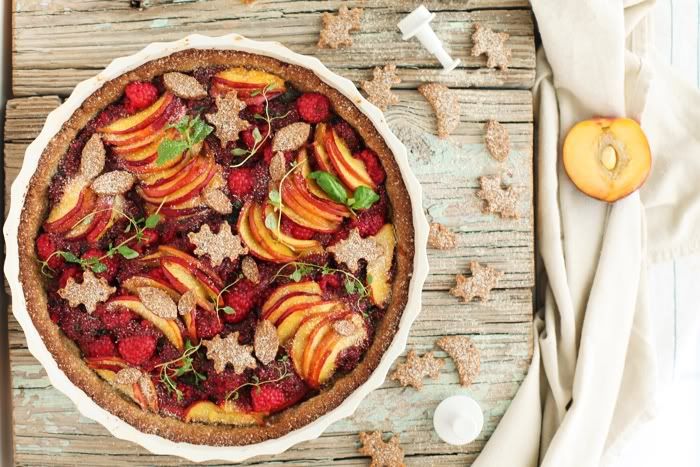 Hello from chilly San Francisco! We just arrived, and the weather forecast is promising sun and high 60s all week. A very welcome change from the Florida heat. We'll keep our Instagram updated throughout the week.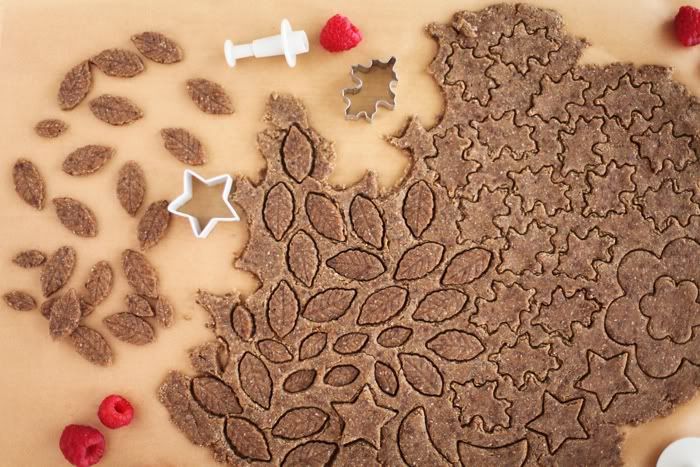 We were thrilled when Maria asked us to do a guest post over at her wonderful blog, Scandi Foodie. You may remember her contribution of a delicious pudding recipe from earlier in the year.
Maria just got married (hooray!) in her native Lapland and is now on her honeymoon in France, hence the much deserved break in blogging. Here's a bright summer tart to wish many happy and healthy years together to the newlyweds.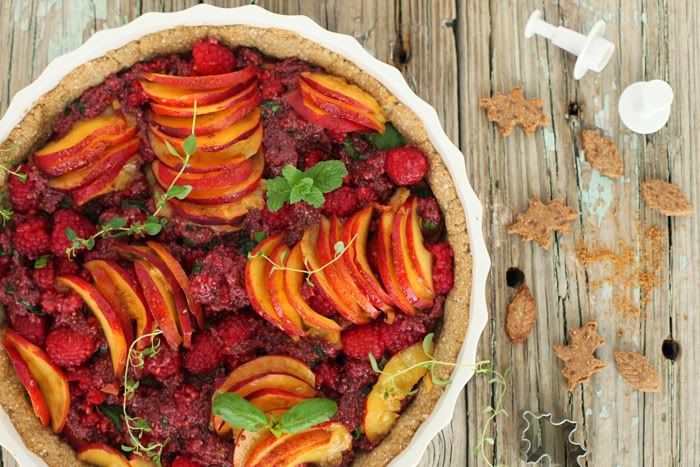 I am often asked about cooked alternatives for many of my raw dishes, especially those that involve a dehydrator. Recently, I've been experimenting with recipes, where both raw and cooked preparation is possible. As a result, I've been very intrigued by gluten free and vegan baking, to the point where I bake something new almost every day. It's fascinating how easy it is to avoid products like butter, eggs, refined sugar, and wheat by thinking a bit outside the box and instead making light, nourishing, and delicious goods.
I've never been able to pick a favourite fruit – whatever is ripe and in season quickly becomes my one true love. There is something especially wonderful about the combination of raspberry and peach though. Their colouring and fragrance speak uniquely of summer and the two work together beautifully. In this tart, I added fresh herbs – lemon balm, verbena, basil, and thyme – to continue the summery flavour story and to accent the fruit.
Head over here for the rest of the story and recipe.
And P.S. The Frugally Delicious giveaway winner is Fontrella Cole, Paloma picked your name out of the hat. Congrats and please contact us ohmygolubka at gmail dot com.
To make the raw version of the tart
I made raw tarts using 4 smaller tart pans (4 1/2″ in diameter) for easier handling, but that is optional.  Substitute quinoa flakes and quinoa flour with sprouted oat flour. Substitute coconut oil with melted cocoa butter. Mix 2 tablespoons of chia seeds with 5 tablespoons of water and 1 tablespoon of honey, leave for 15-20 minutes to form a gel. Add the chia gel to the crust dough, mix thoroughly with your hands. Leave the filling as is in the original recipe. Dehydrate the crust on its own for 6-8 hours at 115F. Remove from pan, dehydrate for another 4-5 hours. Then follow the same assembly instructions as for the baked tart. Dehydrate with filling for another 6 hours or so.