December 20th, 2010
First, apologies for being away for a little while. Between finals and some unexpected health problems, we've had a bit of a hard time keeping up with the blog.
Now, let me take you back to a warm October day in Tampa. Sasha's first birthday.
Sasha is my friend N.'s son. N. is a great interior designer and has a deep love for modern design. She wanted to have something healthy and unique as Sasha's birthday cake. A dessert that echoed the architecture of Glazer Children's Museum (where we celebrated) with its basic shapes and flat colours.
We decided on individual cakes shaped as the sort of wooden building blocks we had as kids. There was no messy icing, so the children could just grab the cakes and eat them without any utensils and minimal staining.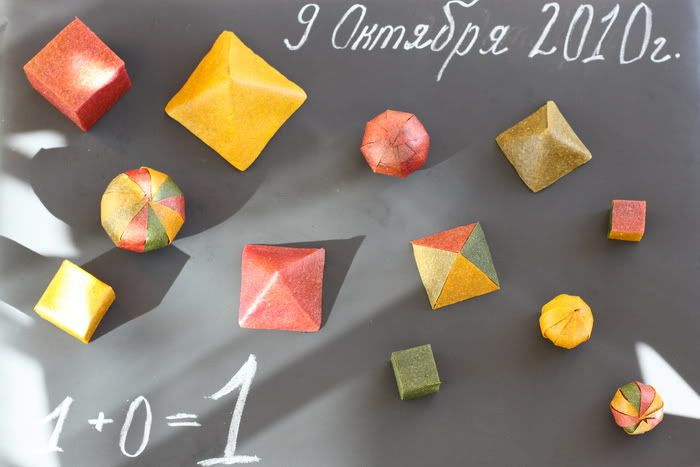 For the presentation, N. had the idea of a black board and chalk. In Russian schools, it is a custom for the teachers to put down the day's date on the board at the beginning of each class. We wrote October 9th, 2010.
For the base of the cakes, I used this recipe for chocolate truffles. For wrapping – this one from our Colour Wheel Wraps. I use them quite a lot – the wraps come out sturdy, pretty, and tasty.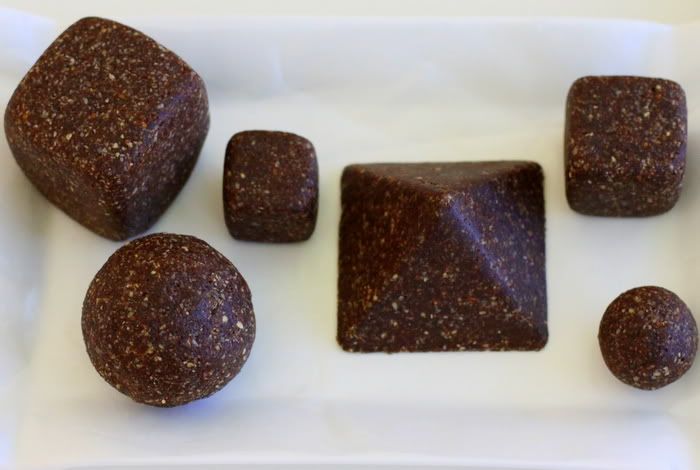 Sasha and Paloma spend two days a week together. They are an ideal pair, as they both live to eat and are very fond of second helpings.
Sasha is Paloma's only younger friend, and although she's not always gentle with him, she has been learning about being older and acting accordingly.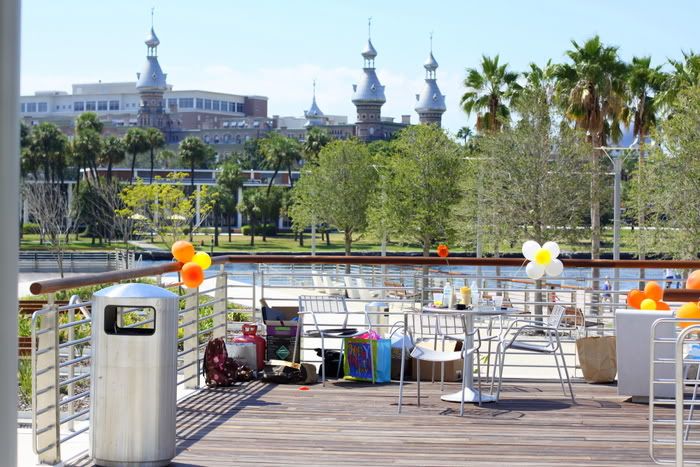 The celebration was lots of fun. N. did a beautiful job organizing the venue. The birthday boy enjoyed the dessert and seemed prepared to eat most of the blocks.
Chocolate Truffle recipe here
Colour Wrapper recipe here (minus salt and pepper)
I made the different shapes by putting the chocolate mass into molds. The spheres were created by simply rolling between palms. I cut the exact sizes and shapes of the cakes out of the colour wraps and put them onto the blocks. The colour sheets stuck well without any glueing agent.
Tags: children, dessert, food, food for tots, natalie, paloma, raw food, recipe