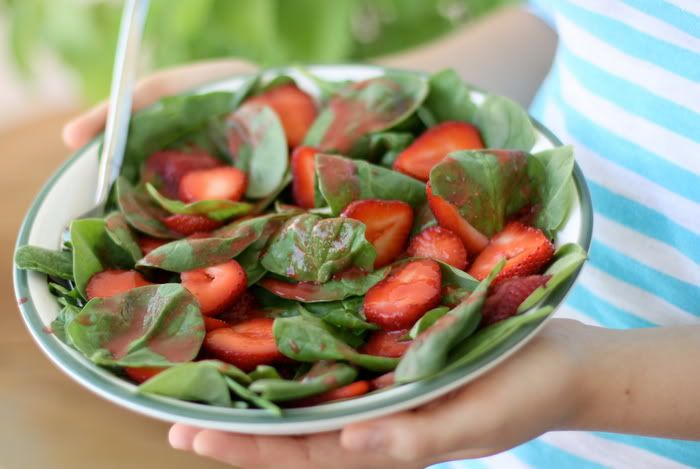 When we first put together this plate of green, red, and pink, we were not expecting much of the result. After all, how surprising could four familiar ingredients taste when gathered in one dish?
Turns out, this salad is simplicity at its best. The orange and frozen raspberry dressing does wonders to the baby spinach and strawberries, making them taste like a bowl of the most widely assorted fruit. This is a wonderful dish for those who do not care for spinach, for all you can taste is the crunch and freshness of the leaves.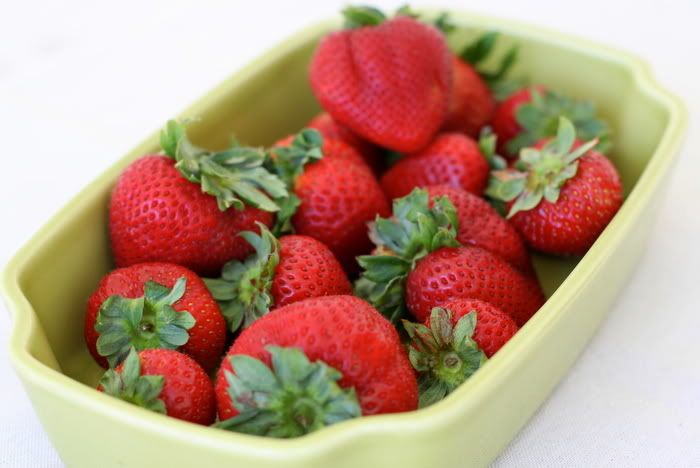 Also, it's a great starter when cooking for friends – incredibly easy in preparation and impressive in flavour. I've got many warm feelings for this salad and I could continue raving, but I won't keep you any longer. Just remember that it is a sunny day in a bowl and you won't regret giving it a try.
One last thing – we made a Flickr, let's be friends.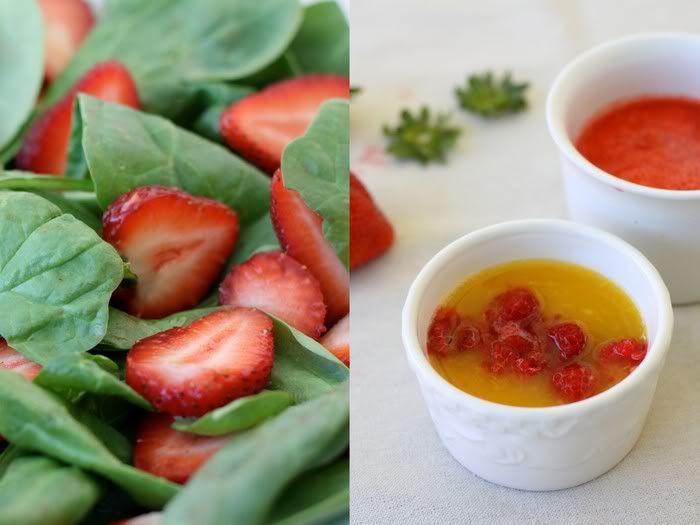 Baby Spinach and Strawberry Salad
(Adapted from The Raw 50)
3 cups baby spinach
10 strawberries – sliced
Pink Dressing
1/4 cup frozen raspberries
juice of 1 orange
In a blender, mix the dressing ingredients until smooth. Toss the spinach and strawberries with the dressing.
Hope you enjoy!