This post is available in: French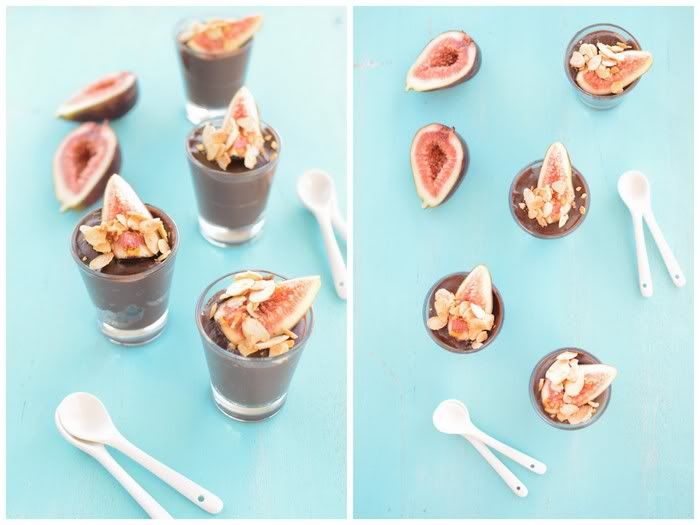 Hello April! The truth is, we've been a bit busy – torn between school, work, numerous projects, and 3D event planning. We decided this would be a great time to do what we've been wanting to do for a while – ask a few food bloggers we absolutely admire to be guest posters here at Golubka. We've got a great lineup for you! Our first guest is the amazing Maria of Scandi Foodie, born in Finland and living in Sydney, Australia. Maria comes up with beautiful and approachable recipes, often with a Scandinavian influence, that speak of freshness, seasonality, and health. Recently, she also became quite an expert on sugar-free and low-sugar cooking, after completing a sugar-free challenge. Jump over to Scandi Foodie to see Maria's welcoming and delicious world. Here is Maria:
Hello dear friends! I am so honoured and excited to be guest-posting here at Golubka! I find Anya's food philosophy and creativeness ever so inspiring and the beautiful posts at Golubka are always a real treat to all senses. Although my personal daily diet is vegan and mostly raw, I have not really ventured into the world of raw desserts. Thus, I wanted to share this chocolate and blueberry pudding with you today, because it reminds me of a childhood favourite of mine. These types of puddings are a staple in the Finnish kitchen and they can be made using berries, fruit, chocolate, or just milk and vanilla. They are so light, quick and easy to whip up and a perfect dessert or an afternoon treat!
This time I've opted for a low sugar, vegan version that uses almond milk as a base. I've added blueberries, stevia, a touch of rice syrup and warming spices such as cinnamon and vanilla to provide all the sweetness it needs. The result isn't overly sweet, but certainly ticks all the boxes for a perfect dessert. Hope you enjoy!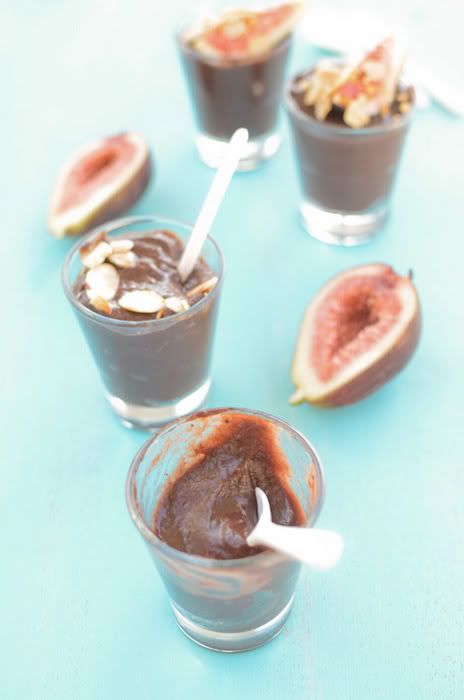 Chocolate-Blueberry Pudding
(serves 4-6)
500ml (2 cups) almond milk
100g (about 1 cup) blueberries, fresh or frozen
2 tablespoons pure, unsweetened cacao powder
3 tablespoons potato starch
1 teaspoon granulated stevia
1 teaspoon ground cinnamon
¼ teaspoon pure vanilla powder (ground vanilla)
1 tablespoon brown rice syrup
fresh figs or berries, to serve
toasted almonds, to serve
The easiest way to go about this recipe is to blend all the ingredients (that is, everything but the fresh figs and almonds) in a blender until smooth. Pour this mixture into a small saucepan and heat it, stirring constantly, on a medium heat until it thickens. This will take a few minutes.
As soon as the pudding has thickened, remove the saucepan from the heat and place it in a sink filled with cold water. The water should reach about half-way through the saucepan. Leave the pudding to cool, then scoop it into serving bowls or glasses and top with fresh fruit and toasted almonds. Serve the pudding cool or at room temperature.