This post is also available in: French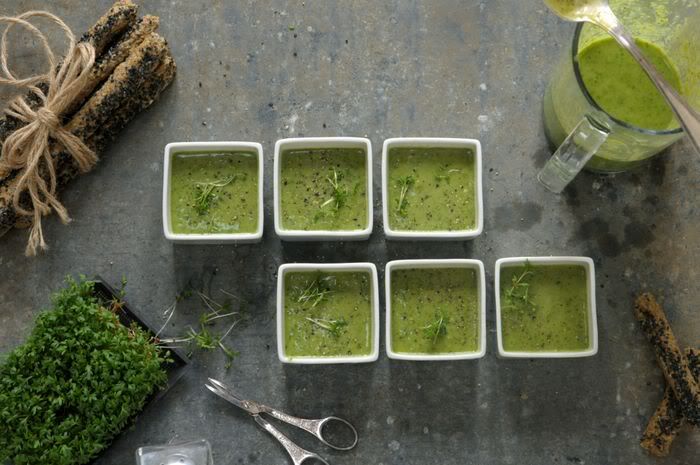 Happy Easter! Today's guest post is by the beautiful Elenore from Earthsprout. She compares her approach to cooking as painting on the plate using nature's colours, and we could not agree more. Elenore's commitment to the most natural ingredients is incredibly inspiring, and her positive energy – absolutely contagious. If you haven't yet visited her wonderful blog, you are in for a real treat. Elenore Bendel Zahn, your official tree hugger and sassy health gal. As both a Raw Food/ Natural Nutrition coach and an Organic Gardener, Elenore spreads knowledge that can heal both You and Mother Earth. Her home is in the very south of Sweden where she works with her company Earthsprout and its various Greenylicious projects. At the moment she is soon to be releasing her carefully handpicked Raw Food product "Nordic Superfood Mix", working one-to-one with clients, creating their custom made Adventure changes and whipping up health boosting flavor explosions for www.Earthsprout.org
I have to admit… While I can sit and admire green buds and colorful leaves for hours, when it comes to food, I tend to get easily bored (whaat!?). This is why when I realized what amazing flavor treasures and inspiring people where hidden in the world of food blogs I got really excited (almost as excited as I am when riding on a raw chocolate high) and decided to join. This is how Earthsprout was born. Now I use the site to play with the wonders of nature and let it flow of all passion and playfulness that, according to me, life and crazy health is all about.
Golubka is one of those brilliant sites that I can simply sit in front of, read, enjoy (and drool a bit) so imagine my excitement when Anya asked me to contribute to this space of "Food that takes love". Um, yes please! So here we go, gorgeous!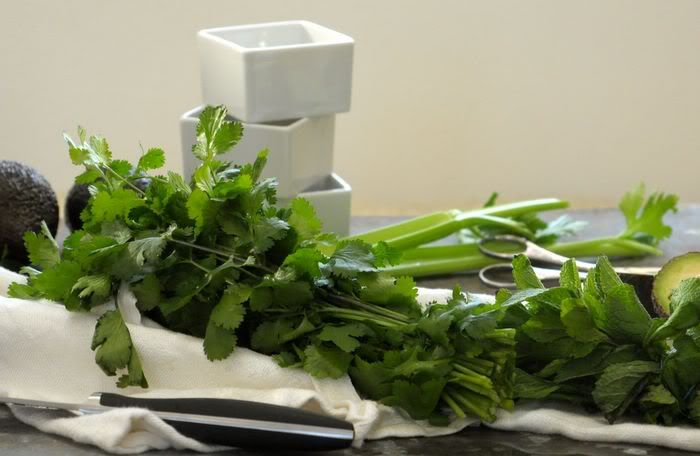 For this very special occasion I decided to put the current Swedish spring on a plate (it was snowing yesterday but still) and play with the contrast of fresh -makes my cell dance- greens and hearty BBQ seasoned Grissini. This dish will tell you exactly what is going on outside of my window using both flavor, texture and overall appearance to paint the picture. And let me tell you, I was not the slightest bit bored while eating…
Fun & Fabulous Facts
For those of you who does not know me, I have a hard time making food that does not contain any superpowers at all. I mean, what fun would it be creating meals out of uber-processed ingredients or meat from sad animals? My goal is forever and always to lure out the glitter in everyone's eyes, give some balance to Mother Earth and let our food become a smash-hit for everyone on this planet! You on board? This is why Raw, Pure, Whole and Vegan foods suit me so well. They give me a full palette of gorgeous colors to paint your plate with while boosting beauty, longevity and love at its very core.
You have all heard about the wonders of greens and all greatness that comes with munching on them regularly. This is why I will not go over it all again. See this as a little reminder that you are so worth living in your fullest potential, and the greens? The best shortcut ever!
I for one know that I can fly far far off on Raw desserts but when I down a huge green juice, that´s when I feel the most satisfied. Fact is our bodies all long for the alkalinity that glorious greens give us since most of us tend to hang around on the sour side of the pH-scale. Many (if not all) of our so called chronic dis-eases have their breeding ground in a sour, oxygen lacking, inflammatory environment. Guess what the solution is? This greenylicious herb soup! Alright, not solely that, but all the wondrous gifts of nature that up our oxygen-game making it hard for imbalances to occur and making it easy for you living in all the greatness that you are.
Raw Greenylicious Herb Soup (Makes 1 litre)
This soup will (apart from blow your mind) serve 10 peeps as an appetizer or 4 hungry ones as a dinner. You could actually eat it as a green smoothie on the go but it shows its best sides when dancing together with the heavy seasoned bread sticks. Duh ;)
1.5 medium sized Avocado
2 stalks of Celery, finely chopped
1 large handful of roughly chopped Cilantro
1 small handful of roughly chopped Mint
1.5 cup Coconut water
1 cup cold water
1 small tsp of Himalayan salt/Celtic sea salt
1 tsp freshly ground Black pepper
Some fresh garden cress for decoration and final flavor touch
Cut and scoop out the avocados in a large bowl or a high speed blender. Add the rest of the ingredients and mix with a hand blender or in the high speed blender. Keep refrigerated.
BBQ Grissini (Makes 16, 7 inches long bread sticks)
1 cup Sunflower seeds
1 cup Golden flax seeds
2 tablespoons Black sesame seeds (ground for decoration)
Soak the Sunflower seeds and flax overnight in separate bowls, using approximately 2 cups of water for the flax (the amount of water covering the sunflower seeds does not matter). Rinse the sunflower seeds thoroughly, put in a large bowl together with the flax "dough" and blend with a hand blender or in a high speed blender. Make the BBQ spice and blend again until fully incorporated. Make 7 inches long grissini & sprinkle the black ground sesame seeds onto them. Put them on a non stick paper/Teflex sheet and dehydrate in a dehydrator for about 18 hours (flip them over after 10 hours). Done!
BBQ-spice
3 small cloves of garlic
0.5 tsp smoked paprika powder
0.5 tsp black pepper
1 pinch of chilli
1 tsp cumin
1 tsp dried thyme
2 tsp ground coriander seeds
2 tsp dried oregano
1.5 small tsp salt
Press the garlic cloves and add all spices to the sunflower/flax "dough".
So, known and unknown friends I hope you will all enjoy this foodie illustration of the Swedish spring and hop on over to Twitter, Facebook or Earthsprout if you have any questions, fun ideas or stuff like that. Looking forward to hear from you, honeys!
–And a final thanks for the beautiful Golubka family for continuously presenting inspiration that makes all our hearts sing!– Much bliss and love /Elenore