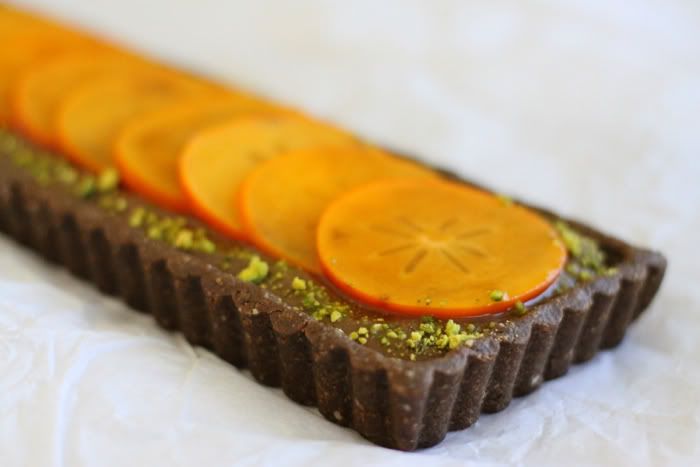 A few weeks ago, David and Luise from Green Kitchen Stories asked us to do a guest post for their wonderful blog. They are currently traveling around the world with their adorable little daughter Elsa. Because they don't have a steady access to a kitchen and cannot generate many cooking posts, they've lined up some food bloggers to present new recipes as guests.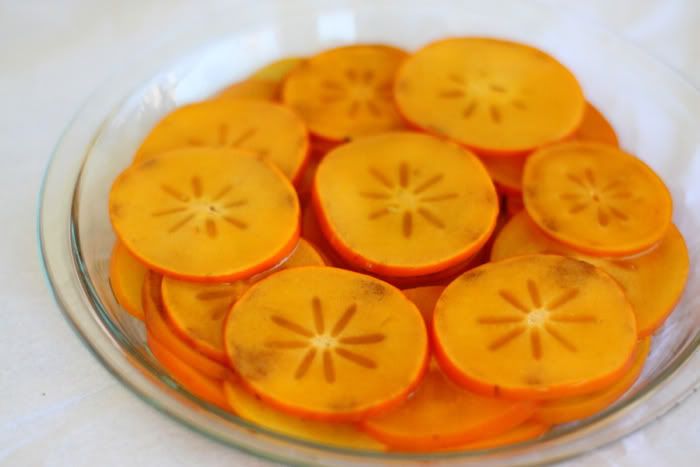 We were thrilled! We've been reading Green Kitchen Stories for a while, and their photography and healthy take on food are ever-inspiring. We've been thinking about making this chocolate persimmon tart since the summer and patiently waited for the winter persimmon season to make it.
There are not many fruits in the world that I love as much as I do persimmons. Every time their season comes, from November to February, I get a feeling that I could live exclusively off those soft, plump, orange wonders. This tart is a combination of my two favourites – persimmons and chocolate. They make a great pair.
For the rest of the post and the recipe, head over here.